What is a full body massage?
A full body nude massage as the name implies is a massage treatment for the whole body, your shoulders, legs, arms, stomach, buttocks and sometimes the head too, on a male client the chest also gets massaged, it is a true relaxing top to toe massage experience, it's a beautiful way to soothe away any stress, it has similar movements to swedish or deep tissue massage (more on those massages in the links). There are no hard plummeting, hacking or cupping strokes. The hacking and cupping strokes in this type of massage are more of a gentle nature.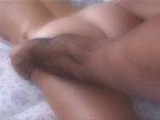 This soothing massage has many health benefits, stress relief is one. The session can help with blood circulation, as long as you are in the moment when having this massage treatment. Enjoy the hands caressing your whole body. this relaxing massage can incorporate, as stated above, a head massage, an Indian head massage can really send you to another world, and in these times with covid another world is a good place to go. This full body nude massage can also help with movement as the therapist will work on muscles and joints.
Having your buttocks worked on is a wonderful experience, your gluteals work hard for you and, to not to have your glutes massaged is just so wrong, we have three sets of glutes, the gluteus maxi, two of those one on each side, the gluteus midi again two of those, and the smallest the gluteus mini, we have two of those too. The
full body massage
sessions at the workshop are for 30 minutes, 45 minutes and one hour, and prices start at £60. click here for full
price list
.
How does the full body massage start?
Upon entry you will be taken to the massage room, where there will be a towel for you, you undress in the room, and go to the shower, always best to shower first, you go back to the room where the therapist will come to see you. As you know the spa is a naked environment, so both you and the
massage therapist
will be completely nude. Aromatherapy oils can be used to treat specific conditions, or to just enjoy the aroma.