Roxanne Masseuse
"Hello everyone, I am a Pettit brunet from Italy! I am fully qualified in Aromatherapy , Swedish , Deep Tissue and my favourite, Tantric massage, which I absolutely love.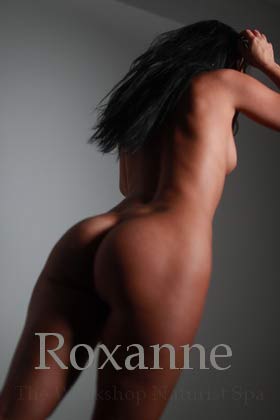 Since I started doing naked massage at the Workshop I never realised how liberating it is to be nude at every opportunity!
Antonio introduced me to naked sun bathing, I've been with Antonio, Jessica, Sophia and Crystal to
Studland Naturist Beach
on the isle of purbeck. We go every year now, you might see me there!
I can't wait to meet you in our lovely place The Workshop! ROXANNE"
Is Tantric Massage Erotic?
I often practice naked massage techniques with one of our other therapists,
Sophia
. We explore the different moves of tantra and sensual massage in general. This helps us in finding erogenous zones on each other. This further helps us to understand and make our tantric naked massages more sensual and erotic.
Maybe come over and try a four handed massage with me and Sophia.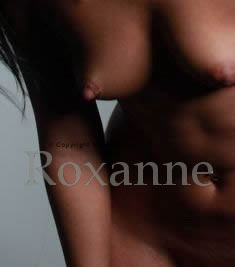 Roxanne has studied Massage and Beauty at a School in Cambridge. She also worked at a Beauty Salon offering Massage Services in Cambridge and surrounding areas. After a couple of years she worked at a small Spa in Newmarket adding waxing treatments for her regular massage clients.
Roxanne built up regular clients from the surrounding areas around Newmarket, including, Bishops Stortford, Haverhill, and most surrounding areas near the Cambridgeshire borders. Roxanne then moved to North Hertfordshire and on looking for a local Spa, came across the Workshop Spa. The Spa was very close to Letchworth Garden City, where she is now living.
Royston Spa Customer Review
Antonio Just wanted to say what an amazing experience I had at delightful and sensational hands of
Jessica
and Roxanne. Far exceeded my expectations and they are definitely worth coming back to see. Relaxed and enlightened.. thank you ladies xx